We Help You Build & Manage
Awesome Independent Retirements
McGregor Wealth Management specialises in helping good earners create and maintain long-term wealth and financial freedom through smart financial planning and advice.
Awards and recognition include:



Is This You?

"I'm Still Working"
Discover how we help good earners create long-term wealth and financial freedom through smart financial planning and advice.

"I've Already Retired"
Find out how we help self-funded retirees get more money AND peace of mind during retirement, without the hassles, headaches or silly risks
What Makes Us Different
Unique, Proven Process:

we have developed a repeatable process that delivers tangible outcomes and is designed to help maximise your Wealth Potential.

Fee For Service:

we never charge commissions on investments (instead, we rebate the savings back to you). This ensures we're always working in your best interests.

Holistic Approach:

some advisors favour only one investment class such as property or shares. Our holistic approach offers a better return for a given level of risk.
Ongoing Service:

not "advise and run", we stick with you for the journey, making sure your plan is not only on track but is continuously evolving and improving.

Award Winning:

our Principal, Rob McGregor, was the co-founder of GPS Wealth, Australia's most awarded financial planning group.

High-Touch Service:

you deal directly with the Principal, Rob McGregor, who has 33 years' experience in the industry and has a passion for working directly with clients.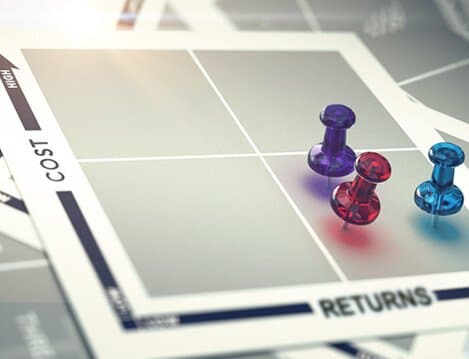 Practical Financial Advice That Pays For Itself Many Times Over
Have you ever said to yourself, "I'll get a financial advisor when I have a bit more money"? But all too often, that day never comes.
The truth is, if you earn good money (six figures or more), you can't afford NOT to have an excellent financial planner – one who saves you tax, ensures your money is working hard for you and you are protected from risks and downsides.
We believe in this principle so strongly that we will only recommend our services to you if we can comfortably demonstrate a substantial Return On Investment for you in the form of higher returns, greater financial certainty and less worry and stress.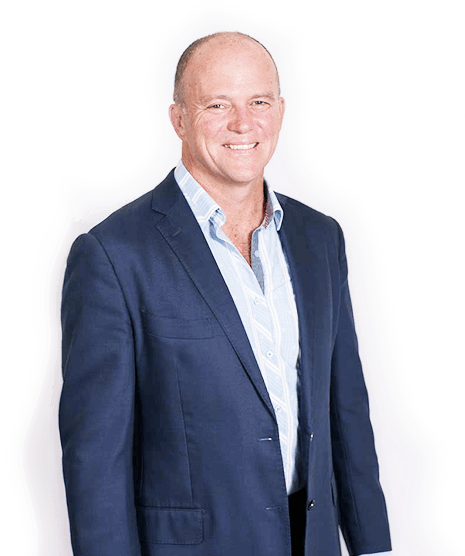 About Your Financial Advisor – Rob McGregor
Rob McGregor is one of Australia's leading financial planning practitioners and thinkers, and has been recognised with numerous awards including Sunshine Coast Business of the Year (twice), BRW Top 100 Firms, Adviser of the Year, and more.
He is the founder of McGregor Wealth Management as well as the co-founder of GPS Wealth, a national financial advisory group with over 150 financial advisors.
Despite founding a large group, Rob's true passion is working personally with clients (some of whom he's been advising continuously for over 18 years).
Outside work, Rob is a keen surfer, active lifesaver, Treasurer of his local Surf Club, Coach of the Nippers and Patrol Captain.
What Clients Are Saying
Our financial goals are on track!
I knew we needed a clear and straightforward plan that focused on our specific goals. Without going through the goal setting process, I think we would have continued with ad hoc investing that reacted to markets, instead of having a very specific plan. Once everything is set up, the process really is set and forget. We have 2 simple goals: to retire "on time" with our goal retirement funds behind us; and to continue investing to support our income goals. Both of them are on track!
I give them my highest recommendation!!!
I have found Rob and his team exceptionally insightful and valuable in their down-to-earth and strategic advice over the past 13 years — and they keep getting better and better. I give them my highest recommendation!!!
We unreservedly recommend Rob McGregor and his team.
Rob has successfully managed the transition from our working lives to us becoming comfortably retired. During our over a decade long association as clients, Rob and his team presented a thoroughly professional, optimistic and supportive program on behalf of his efforts to represent us.
We're extremely happy with our strategy and can see gains as expected
We always put the "investment strategy" off as we were busy trying to pay off our mortgage and believed no debt is the best debt. That quickly changed when were in a position to sell our small business and we needed smart advice. We went from have negligible savings to having our future secured within 6 months. Overall, we're extremely happy with our strategy and can see gains as expected.