FREE 3-Part Video Case Study:
"How To Accumulate $3M In Investment Assets In 15 Years"
Sign up now to gain instant access to a detailed 3-part case study where 7 specific financial strategies are used to deliver a $3M nest egg in 15 years (equivalent to an ongoing passive income of around $100,000 per annum, forever.)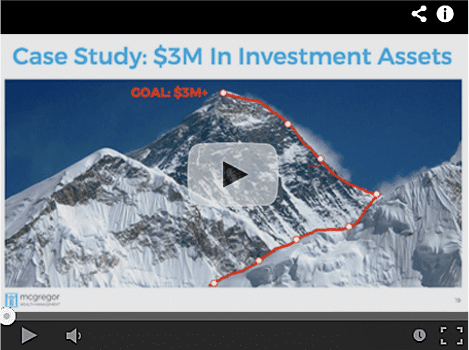 Access our award-winning strategies:



This case study video series has been created especially for people earning good money, who want to build more wealth and financial freedom, without sacrificing their lifestyle today. It reveals…
The shocking truth about how little money most six-figure earners will be forced to live on in retirement (and how much you will really need to provide a six-figure retirement income).
What you can learn from historical property and share prices (and how to use this to build your wealth with certainty).
How to combat inflation – known as the number 1 financial killer in retirement
Got a little extra cash to invest but not sure where to put it? See video two for 4 reliable strategies with the potential for outstanding returns
The surprising superannuation blunder that could cost you $335,000 over the next 15 years – and how to avoid it.
One simple twice-yearly check that can help supercharge any property portfolio (delivering $180,000 to our case study couple over 15 years).
The simple salary trick that could add another $143,000 to your wealth.
Want to pay your home off sooner and potentially add hundreds of thousands to your net worth? Video #3 shows you how
Have you ever wondered about the best timing to buy shares? Use the strategy in video 3 to accelerate your returns from shares.
Discover how our case study couple design their financial strategy to deliver a six-figure retirement (instead of the $33,000 p.a. retirement they were heading for).
And more…
Best of all – everything we cover in this series is realistic, proven and practical. Our hope is that you can apply these strategies in your own situation to further your financial future. Click here to watch right now.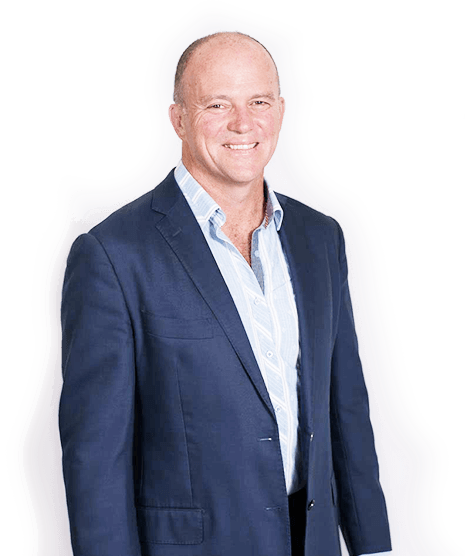 About the Presenter – Rob McGregor
Rob McGregor is one of Australia's leading financial planning practitioners and thinkers, and has been recognised with numerous awards including Sunshine Coast Business of the year (twice), BRW Top 100 Accounting Firms, Adviser of the year, and more.
Rob's true passion is providing personal advice to his clients (some of whom he's been helping for more than 18 years).
In this video series, he shares some of his most effective strategies for helping his clients enjoy stellar success.