New 2019 Report for Independent Retirees Who Want to Know…
How to Avoid the 10 Surprising Dangers
That Threaten To Erode Your Retirement Savings…
So You Can Grow and Secure Your Wealth…
And Live the Life You Want in Retirement
Download immediately to discover these 10 surprising dangers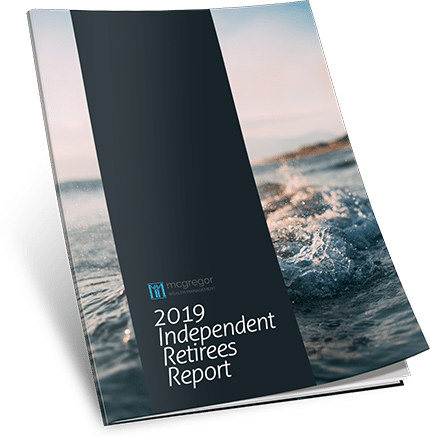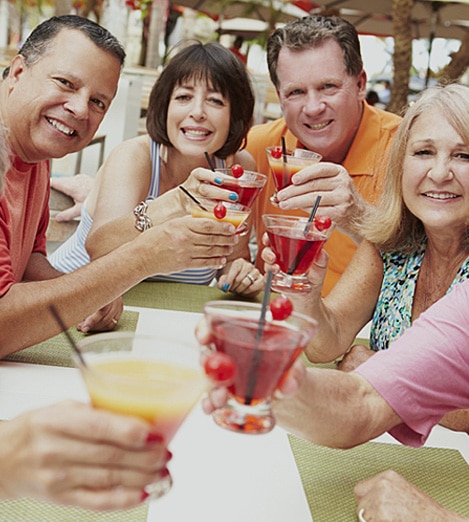 Are These Challenges Threatening Your Retirement Lifestyle Too?
Like many independent retirees, are you looking for ways to boost your savings and optimise your investments without risking everything you've worked so hard to achieve?
Do you struggle to keep up with all the changing rules and wish there was somewhere you could get the information you need to make good financial decisions?
Do you feel you've paid your fair share of tax (and then some) and want to make sure you're taking advantage of responsible tax-saving strategies to ensure your wealth lasts?
Are you cautious about the conflicting information you hear in the media, read online, and get from so-called 'experts', and wish there was somebody knowledgeable and trustworthy you could talk with about a second opinion?
And like most independent (and aspiring independent) retirees, are you eager to avoid – and even profit from – the latest dangers threatening to erode your savings (so you can grow and secure your wealth and live the life you want in retirement)?
How This Special Report Helps Independent Retirees
Over the past 20 years, the team at McGregor Wealth Management has helped hundreds of independent retirees grow and secure their savings, wealth and cash flow.
And it's this specialist experience that led to the creation of the 2019 Independent Retirees Report where you'll discover the best, most practical tips you can start using immediately to avoid (and even profit from) the 10 surprising dangers that threaten your wealth in 2019.
In just a few minutes, you'll discover critical financial updates and answers to your questions including…
New Centrelink Age Pension Asset Test rules you need to know (to both maximise your income and avoid crippling penalties)
The 'real' cost of the age pension (and the truth about how much independent retirees are saving the government – no matter how much we get bagged in the media)
Share market volatility: The facts (including an overview of every major downturn since 1900, and where we are right now in the cycle)
Three costly mistakes retirees make when they listen to the mainstream news (and where you should instead get information about financial markets and the economy)
The tension between good advice and product sales (and how to know when you're being 'fleeced')
The ONE organisation I recommend every independent retiree join (super informative – especially when it comes to financial issues — and a lot of fun!)
The quickest, easiest way to top up your super TAX FREE when you retire
How to beat Bill Shorten's attack on franking credits (and protect at least $10,000 a year of your income)
Income or growth – which is better? See page X for some counterintuitive advice
Super is tax-free, right? Not always – especially when you die. See page X before the government helps themselves to hundreds of thousands from your estate
How to make money with commercial property (without many of the feared risks)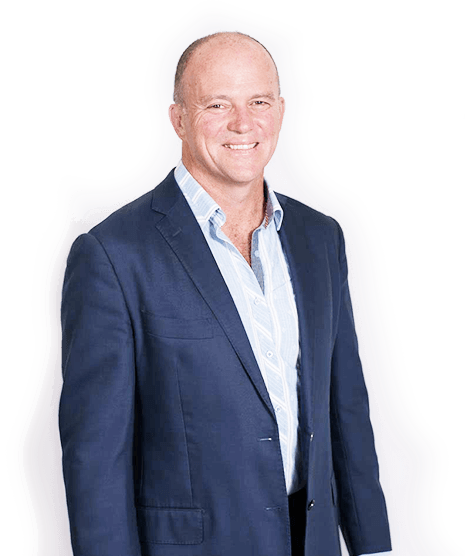 About Your Advisor: Rob McGregor
This special report was written by Rob McGregor, one of Australia's leading financial planning practitioners and thinkers. He has been recognised with numerous awards including Sunshine Coast Business of the Year (twice), BRW Top 100 Firms, Adviser of the Year, and more. But most importantly, he has helped hundreds of independent retirees grow and secure their wealth — some of whom he's been advising continuously for over 20 years.
He is the founder of McGregor Wealth Management as well as the founding partner of GPS Wealth, a national financial advisory group with over 350 financial advisors.
Outside work, Rob is a keen surfer, active lifesaver, President of his local Surf Club, President of the Nippers and Patrol Captain.
What Clients Are Saying
Our financial goals are on track!
I knew we needed a clear and straightforward plan that focused on our specific goals. Without going through the goal setting process, I think we would have continued with ad hoc investing that reacted to markets, instead of having a very specific plan. Once everything is set up, the process really is set and forget. We have 2 simple goals: to retire "on time" with our goal retirement funds behind us; and to continue investing to support our income goals. Both of them are on track!
We're extremely happy with our strategy and can see gains as expected
We always put the "investment strategy" off as we were busy trying to pay off our mortgage and believed no debt is the best debt. That quickly changed when were in a position to sell our small business and we needed smart advice. We went from have negligible savings to having our future secured within 6 months. Overall, we're extremely happy with our strategy and can see gains as expected.
We really do enjoy a "trusted relationship" with Rob and the team.
In addition to the McGregor Wealth Management investment strategy, Rob and his team have been there for us consistently to advise, not only on issues relating directly to our portfolio of investments, but also, the structure and setup of our SMSF, Estate Planning and more. We really do enjoy a "trusted relationship" with Rob and the team. Finding an advisor we could work with long term was one of our main objectives once we really got serious about our retirement planning and Rob and the team have well and truly delivered.
The key ingredient for us in making it successful was to trust in Rob.
When we were told how much we'd need to save to retire comfortably, we thought it was a pie in the sky and not achievable. But thanks to the long-term strategy devised by Rob and his team, we were able to retire 2 years early with more money than expected, while dealing with unexpected sickness. Rob helped ensure we could focus on dealing with the issues that came up, while not having to worry about paperwork or money.