About McGregor Wealth Management
McGregor Wealth Management offers personalised financial planning for six-figure earners who want to ensure they can continue (or exceed) their current lifestyle in retirement.
We have been helping clients on the Sunshine Coast and around Australia (plus a few overseas) since the year 2000.
Our "Why"
We have found that people live happier and more fulfilled lives with more confidence, security and peace of mind when they know they are:
taking care of all their financial "stuff"
organised and under control when it comes to money
affording the lifestyle they enjoy now
on track to building, maintaining and protecting the wealth they need to afford to live a satisfying and
fulfilling life when work becomes optional (either through retirement or financial independence), and
looking after the people and things that are important to them
It gives us great satisfaction to helping our clients get to and maintain this position throughout their lives.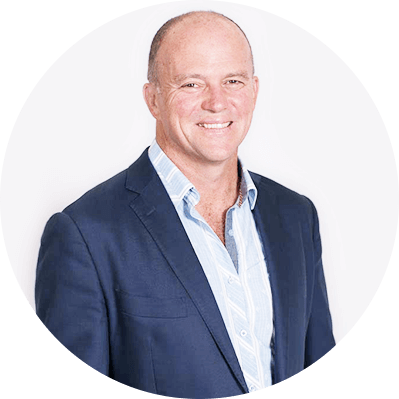 Rob McGregor

– Principal Adviser

Rob McGregor is one of Australia's leading financial planning practitioners and thinkers.He loves working with his clients and advice team on his mission to help people make smart decisions about money, build wealth, save tax and achieve their financial goals.

"It's a sad fact that most people fall victim to what I call the Wealth Paradox" Rob says,

"That is, nearly everybody says that financial success is important to them, and nearly everybody has some form of financial success as one of their top 3 goals (along with health and relationships), but the paradox is MOST people FAIL miserably when it comes to money".

"My mission is to help those people that truly want financial success to achieve it, and to help other advisers do the same for their clients."

"Unfortunately most of the advice industry is owned or controlled by the major banks and institutions, who have a vested interest in "selling" their own financial products, rather than providing advice, and these days the majority of advisers are trained by those same institutions. "

"I don't care what anyone says – this has to have an impact on the "advice".

Rob has received numerous awards during his career (see below) and is often referred to as an expert in the financial advice world, but as Rob is quick to point out, it wasn't always that way.

Rob started financial planning, in 1998, but it was actually his second career, his first being as an accountant in the financial services industry.
"I actually started out in Melbourne as a teller with one of the big banks, straight out of school in 1983, while I studied my business and accounting degree part-time. I was only there for a little while, when a new manager came in and told me I should have a look at Merchant Banking. I had no idea what that was, but within 2 weeks had a new job as an accounts clerk with a merchant bank called Wardley Australia, which was the local arm of HSBC – The Hong Kong and Shanghai Bank."

"It was brilliant timing. Paul Keating was just about to open up the banking system in Australia and HSBC received one of the first foreign banking licenses. Keating also made superannuation compulsory and Wardleys created one of the first public offer super funds, or approved deposit funds as they were called at the time. It was an exciting time to be a young guy in the industry right at the start of the investment and superannuation revolution"

He continued with various accounting roles with several more institutions, including stockbrokers JB Were & Son, foreign bank National Mutual Royal Bank and ANZ Bank, with his last employee role being Chief Financial Officer of Bell Potter, a leading stockbroking and futures broking firm.

It was while there that he came to the realisation that he wanted to make two significant life changes. Firstly that he wanted to be self-employed and that he wanted to deal with real people, helping them with their financial goals and challenges.

Secondly, he wanted out of the hustle and bustle of Melbourne city life. He packed up the family (kids were 2 and 3 at the time) and headed to the Sunshine Coast.

"I got started in financial planning working under the Godfrey Pembroke group, which was a fantastic place to start as they were the leaders in fee for service advice at that time."

It was shortly after that he met Noosa base accountant Greg Holman, who was 4 years into building Holmans Accounting, a business that would become one of the regions leading and fastest growing accounting firms.

Together they started Holman McGregor Financial Services, which grew slowly but steadily into one of the State's most successful financial planning firms.

They had a desire to work with everyday families, professionals and business owners who were either already financially successful AND those that wanted to be financially successful.

They observed that most financial success or wealth comes from either building a business or investing and they focused their attention on helping their clients do one or preferably both of these.

They also realised that most people are so busy building their businesses and careers as well as with their family, that they don't have the time to do the many things that need to be done, let alone have the expertise across all of the complex areas that make up the modern money world (tax, super, property, shares etc).

They built systems and processes to help their team deliver these value-added services to a growing client base. The services were based around the simple concept of the accountant and planner working together and working with other professionals to make sure all the client's financial needs could be taken care of under the one roof – a virtual one-stop shop.

In a busy world, full of complex information, they found their clients wanted a service that could help them build wealth and save tax, with all the complexity, whilst making it easy for them.

Numerous awards came to their businesses, some of which were:
Sunshine Coast Business of the year twice and runner up twice
BRW fastest growing accounting firms
BRW Top 100 Accounting Firms in Australia
Asset Magazine (Financial Review) Business Innovation award
BRW – Top 100 places to work
Adviser of the Year for Rob with his previous license (one of the largest in Australia)
Money Management Adviser of the Year – runner up for Rob in 2011
Around 2009, both Rob and Greg, were often being asked for help and advice from other planners and accountants on how to build client focused, systemised businesses that helped real people with the real financial issues that they face.
This lead to a series of businesses that would eventually lead to the creation of GPS Wealth, an Australian Financial Service License (AFSL) business, which licenses and helps advisers and accountants, deliver great financial advice and outcomes to their clients who want to be financially successful.
GPS Wealth has become arguably Australia's most awarded financial services license. <> Rob is a director and co-founder of GPS Wealth and member of the GPS Wealth Investment Committee.
Rob had a reduced role in Holman McGregor for several years as they built GPS into a national financial services license with over 350 financial advisers and accountants licensed by them around Australia.
Rob's true passion is providing personal advice to his clients and he now spends most of his time in his Noosaville practice, working with his awesome team to give great advice and service to their wonderful clients.
The business was restructured and renamed McGregor Wealth Management in 2016 to reflect the current structure of the business which has Rob as the principal advisor, supported by his high-quality service and support team.
"At the end of the day, I still love giving advice to our clients and helping them navigate all the complexities of the modern financial world. I have had some clients for over 18 years now and the trusted relationship that develops is something I really value and take seriously.
"We are no longer trying to build a business with lots of advisers. I am the main adviser, strongly supported by Jodie, our practice manager (who is a qualified financial adviser and accountant), as well as another 3 – 4 great people in our support team.
Outside of Financial Planning, Rob loves spending time with his family and friends. He loves travelling and enjoys great food and wine. He is a keen surfer and still an active lifesaver, and committee member at Marcoola Surf Club, where he has held positions of President of the Surf Club (2 years), President of the Nippers (5 years) and is a Patrol Captain and still coaching the nippers in the water.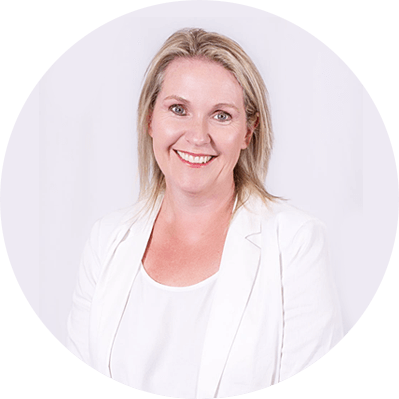 Jodie Maguire

– Practice Manager

Jodie joined McGregor Wealth Management in July 2013 as support to the financial advisers. Prior to joining us she had extensive experience in the banking industry at the head offices for both ANZ and National Australia Bank in Melbourne. She has a Bachelor of Business in Accounting and has furthered her study with CPA qualifications and recently completed her Diploma in Financial Planning. She is a Sub-Authorised Representative (No. 1249049) of GPS Wealth.

Jodie is our Practice Manager and her role is to make sure thing runs smoothly and efficiently between our clients and the team.

Jodie enjoys spending her time with her two children who are both keen participants in sport and she enjoys watching them compete.

She also enjoys going to the beach and soaking in the beautiful environment that the Sunshine Coast provides.
Kimberly Dempsey

– Office Administrator

Kimberly joined McGregor Wealth Management in January 2020 as our office administrator. Originally from Calgary in Canada, Kimberly has had extensive experience in the service and taxation industries. Kimberly is the friendly face ready to greet and assist our clients.

When not working Kimberly enjoys spending time with her husband and young children.
Chris Graham

– Associate Adviser

Chris commenced at McGregor Wealth Management in March 2018 as an Associate Adviser.  Chris holds a Bachelor of Business in Commerce through the Sunshine Coast University which he attained in 2016.

In his spare time Chris enjoys playing football at the Caloundra FC and he has just bought his first home. He also enjoys spending time with his family and friends and going to the beach.
Angus Hunter-Smith

– Associate Adviser

Angus joined the team in October 2018 as our newest Associate Adviser.  Angus has a Bachelor's Degree in Commerce (Finance) from the University of Queensland which he attained in 2016. Angus is currently completing his Diploma in Financial Planning and is looking to gain experience and move into advising in the future.

When not working Angus enjoys surfing, spending time with friends and family and enjoying the beautiful Sunshine Coast environment.
Proud Sponsors of A.I.R. Noosa Branch