We Convert Good Incomes
Into Prosperous Retirements
McGregor Wealth Management specialises in helping good earners create long-term wealth and financial freedom through smart financial planning and advice.
Awards and recognition include:



Are You Too Busy Earning A Living To Maximise Your Wealth In Retirement?
Do you earn well, but are too busy working and living life to optimise your finances and build wealth for the future?
If you answered "yes", you're certainly not alone. But the potential danger is that you can end up:
Paying tens or hundreds of thousands more in tax than you need to
Letting investments "coast along" rather than proactively growing them
Getting hit with a significant drop in lifestyle the day you stop working
Eventually running out of cash, despite your high lifetime earnings
These are all-too-common, yet completely avoidable problems that we specialise in solving for clients. Find out how our strategies work by watching our free "$3M in 15 years" case study video series.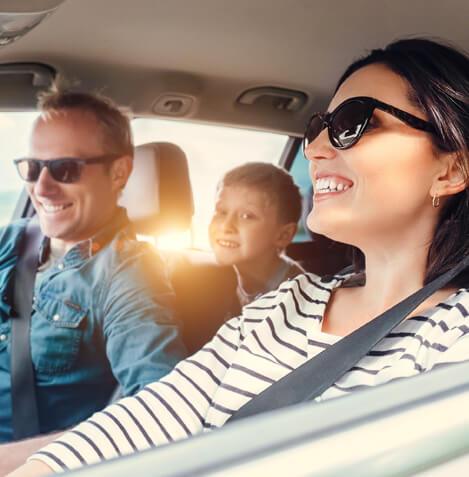 Get A Complete Financial Strategy And Action Plan That Maximises Your Wealth Potential
Maybe you've just realised you're not on track to achieve the wealth you need or desire in the future. Or perhaps you're doing "OK" but are looking to maximise your outcomes. Regardless of where you currently are, the important thing is what you do about it.
We don't make hitting your goals complex or difficult. Instead, we favour clear and practical solutions that get results. In a nutshell, we help you to:
Get organised with all your financial 'stuff'
Get clear on what financial success looks like to you (your vision)
Develop specific goals to achieve your vision
Establish smart strategies
Take action
Avoid big mistakes
Re-align as needed to stay on track
Could you do with some help with these things? Get in touch to arrange a free Strategy Session with our Founding Principal, Rob McGregor, and explore what may be possible for you.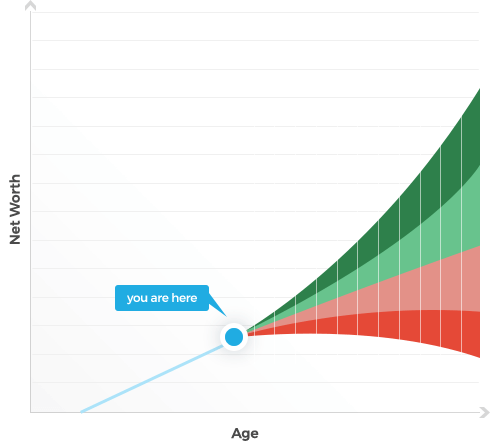 What Makes Us Different
Unique, Proven Process:

we have developed a repeatable process that delivers tangible outcomes and is designed to help maximise your Wealth Potential.

Fee For Service:

we never charge commissions on investments (instead, we rebate the savings back to you). This ensures we're always working in your best interests.

Holistic Approach:

some advisors favour only one investment class such as property or shares. Our holistic approach offers a better return for a given level of risk.
Ongoing Service:

not "advise and run", we stick with you for the journey, making sure your plan is not only on track but is continuously evolving and improving.

Award Winning:

our Principal, Rob McGregor, was the co-founder of GPS Wealth, Australia's most awarded financial planning group.

High-Touch Service:

you deal directly with the Principal, Rob McGregor, who has 33 years' experience in the industry and has a passion for working directly with clients.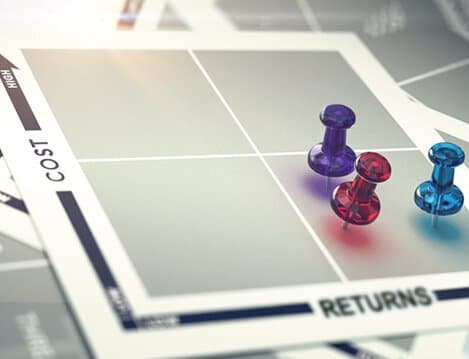 Practical Financial Advice That Pays For Itself Many Times Over
Have you ever said to yourself, "I'll get a financial advisor when I have a bit more money"? But all too often, that day never comes.
The truth is, if you earn good money (six figures or more), you can't afford NOT to have an excellent financial planner – one who saves you tax, ensures your money is working hard for you and you are protected from risks and downsides.
We believe in this principle so strongly that we will only recommend our services to you if we can comfortably demonstrate a substantial Return On Investment for you in the form of higher returns, greater financial certainty and less worry and stress.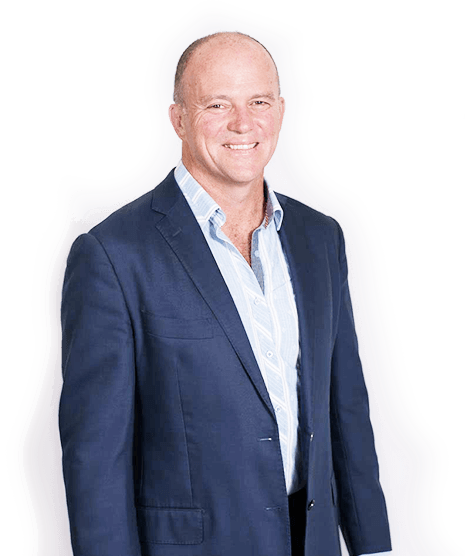 About Your Advisor: Rob McGregor
Rob McGregor is one of Australia's leading financial planning practitioners and thinkers, and has been recognised with numerous awards including Sunshine Coast Business of the Year (twice), BRW Top 100 Firms, Adviser of the Year, and more.
He is the founder of McGregor Wealth Management as well as the founding partner of GPS Wealth, a national financial advisory group with over 350 financial advisors.
Despite founding a large group, Rob's true passion is working personally with clients (some of whom he's been advising continuously for over 18 years).
Outside work, Rob is a keen surfer, active lifesaver, President of his local Surf Club, President of the Nippers and Patrol Captain.
What Clients Are Saying
Our financial goals are on track!
I knew we needed a clear and straightforward plan that focused on our specific goals. Without going through the goal setting process, I think we would have continued with ad hoc investing that reacted to markets, instead of having a very specific plan. Once everything is set up, the process really is set and forget. We have 2 simple goals: to retire "on time" with our goal retirement funds behind us; and to continue investing to support our income goals. Both of them are on track!
We're extremely happy with our strategy and can see gains as expected
We always put the "investment strategy" off as we were busy trying to pay off our mortgage and believed no debt is the best debt. That quickly changed when were in a position to sell our small business and we needed smart advice. We went from have negligible savings to having our future secured within 6 months. Overall, we're extremely happy with our strategy and can see gains as expected.
We really do enjoy a "trusted relationship" with Rob and the team.
In addition to the McGregor Wealth Management investment strategy, Rob and his team have been there for us consistently to advise, not only on issues relating directly to our portfolio of investments, but also, the structure and setup of our SMSF, Estate Planning and more. We really do enjoy a "trusted relationship" with Rob and the team. Finding an advisor we could work with long term was one of our main objectives once we really got serious about our retirement planning and Rob and the team have well and truly delivered.
The key ingredient for us in making it successful was to trust in Rob.
When we were told how much we'd need to save to retire comfortably, we thought it was a pie in the sky and not achievable. But thanks to the long-term strategy devised by Rob and his team, we were able to retire 2 years early with more money than expected, while dealing with unexpected sickness. Rob helped ensure we could focus on dealing with the issues that came up, while not having to worry about paperwork or money.